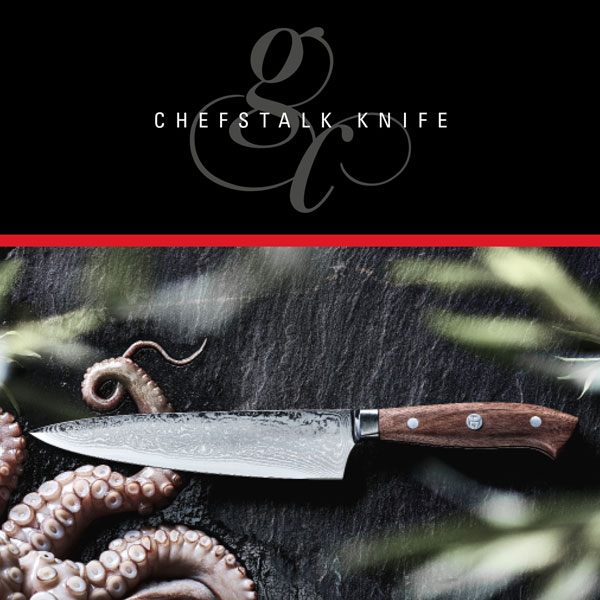 CHEFSTALK KNIFE –
THE CHEF'S KNIFE FOR PROS

This high-quality chef's knife made from damask steel is inspired

by top chefs and designed for kitchen professionals.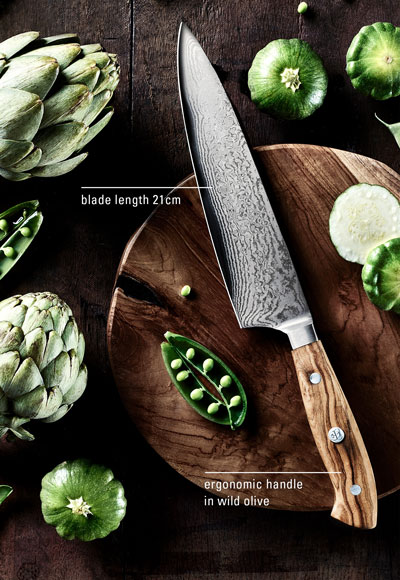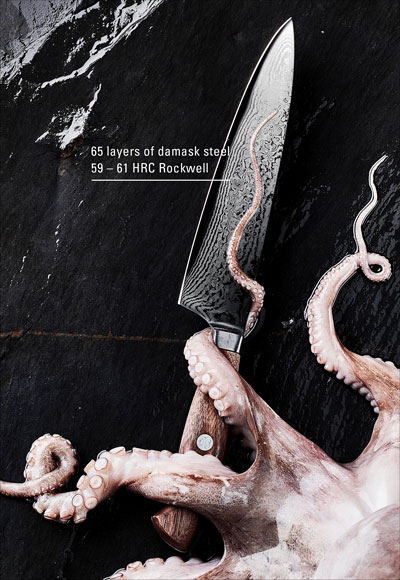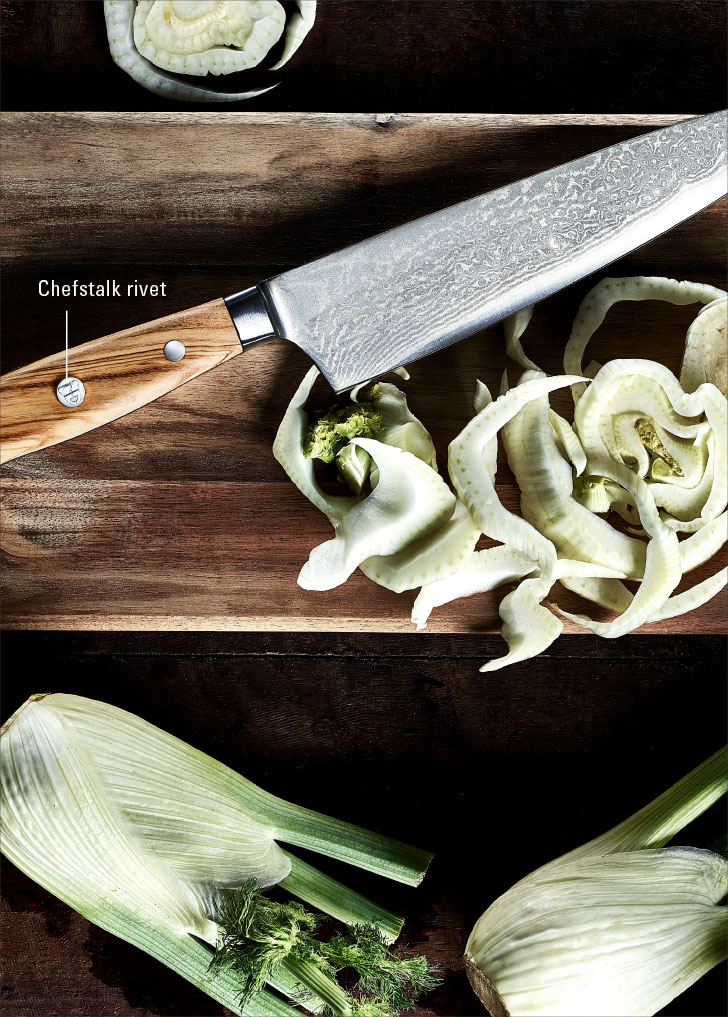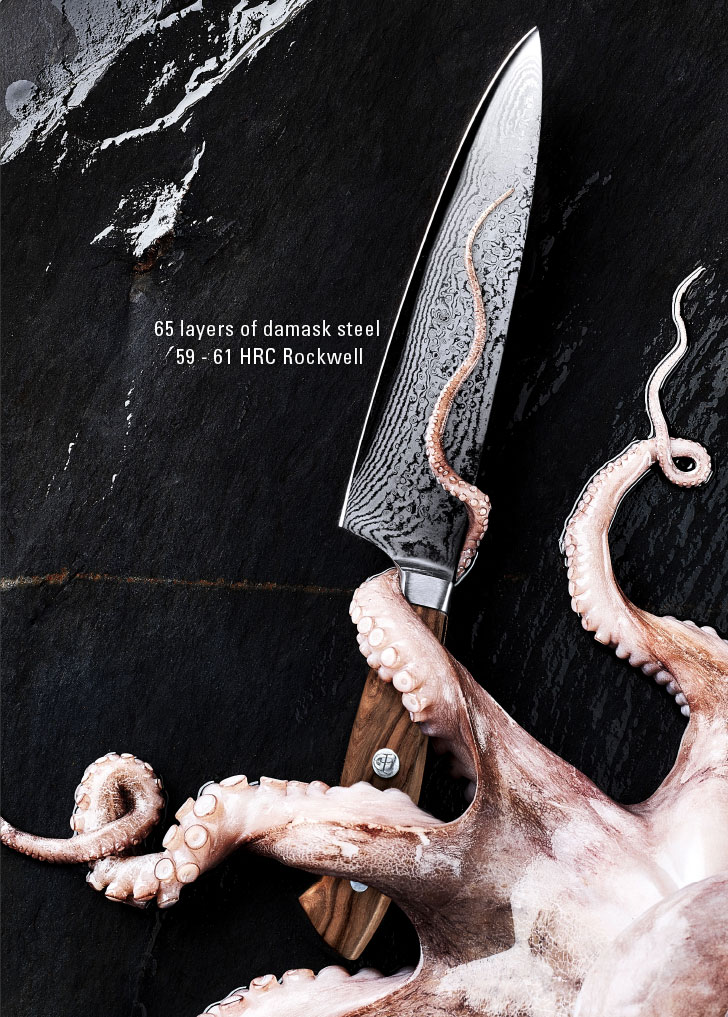 THE CHEFSTALK KNIFE
Our CHEFSTALK KNIFE chef's knife is inspired by top chefs and designed for professional work in kitchens. High-grade steel that particularly stands out due to its hardness, long-lasting sharpness and corrosion resistance, traditional production in Solingen and excellent design that impresses not only with its appearance but also with its pleasant handling – all combined in one knife, that's the CHEFSTALK KNIFE. We developed this special chef's knife together with ChefsTalk, the international online network for chefs and gourmets. The kitchen knife is distinguished by its outstanding quality and has become a professional chef's knife.
THE DAMASK BLADE
The CHEFSTALK KNIFE has a blade made from 65 layers of damask steel. The special grain of the blade is referred to as wild damask. The cutting edge of the chef's knife is ice tempered (VG 10, approx. 59 – 61 HRC Rockwell). Thanks to the combination of the special steel with the extremely meticulous production processes, perfect cutting performance is achieved. The extremely sharp blade glides effortlessly through all food to be cut.
THE HANDLE AND ERGONOMICS
The CHEFSTALK KNIFE is a chef's knife that sits very well in your hand and is perfectly balanced. Its handle nestles smoothly into the palm of your hand. It is attached such that the fingers of your cutting hand never touch the chopping board while cutting. Germancut places great value on these ergonomics while cutting with its kitchen knives. You can choose between two fine woods as the handle material for the chef's knife: the finest olive or walnut. The handle has a rivet with the ChefsTalk logo, giving the knife an even more elegant appearance.
THE LEATHER SHEATH
For protected storage of the CHEFSTALK KNIFE, we offer a leather sheath as a matching accessory for the chef's knife because this high-quality knife shouldn't be lying loose in a drawer. The leather sheathes for the knife likewise have very high-quality production and a refined look. They are available to match the handle woods of the chef's knife.
This chef's knife is a real all-rounder that no kitchen should be without. In addition to our chef's knife, take a look at our other kitchen knives – like the MEATLOVER and the BREADLOVER as well as our refined stainless steel cutlery sets.