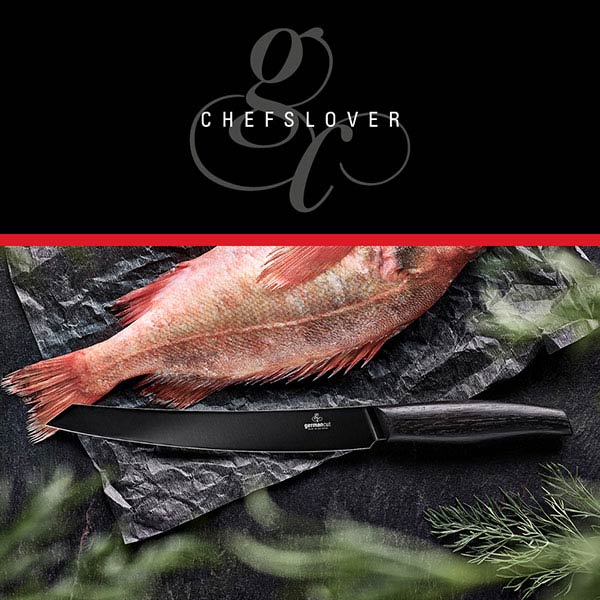 CHEFSLOVER –
the elegant slicer.
This outstanding kitchen knife is a first-class filleting knife
and designed for particularly delicate cuts and accurate work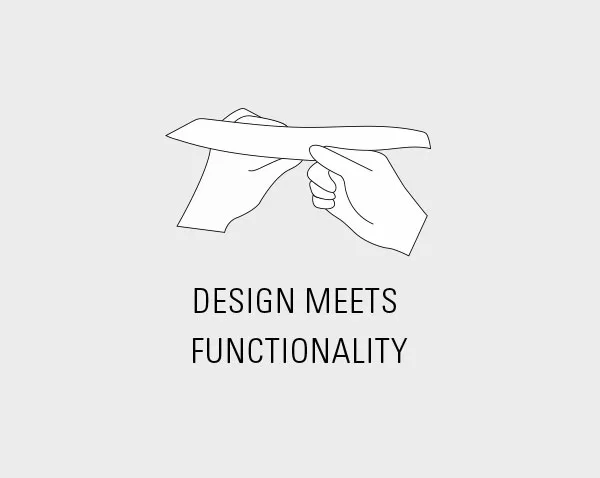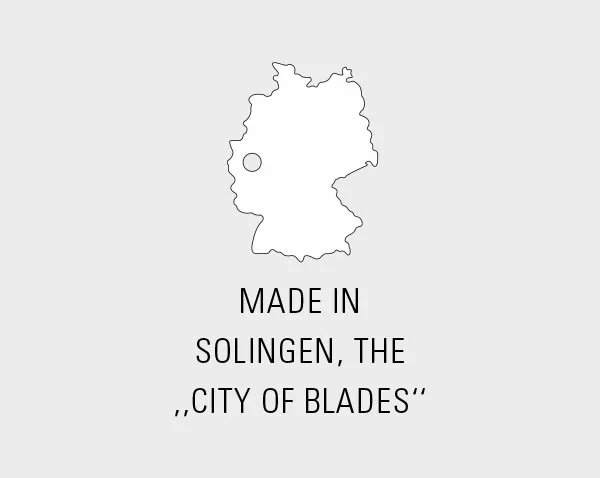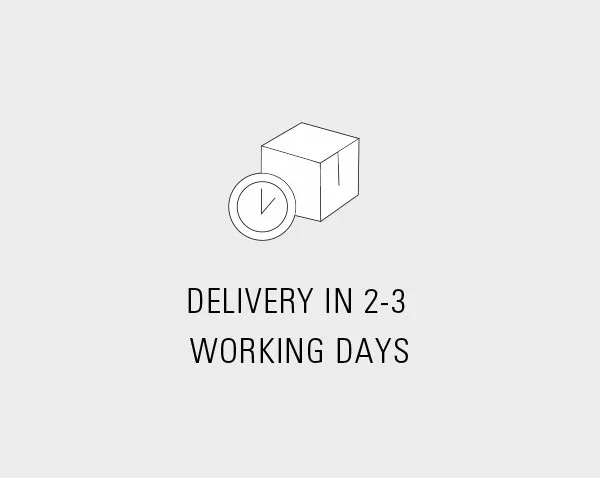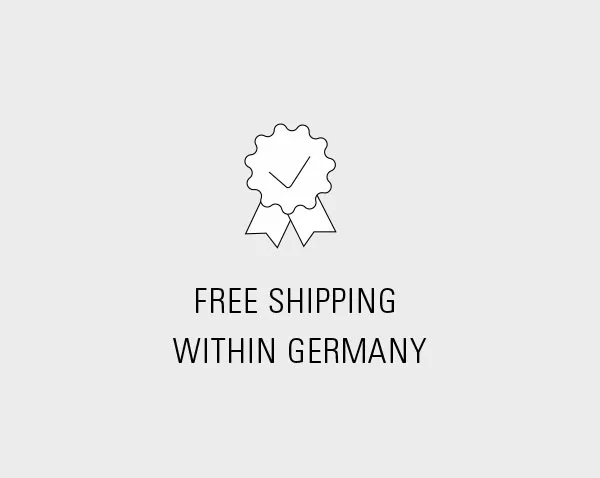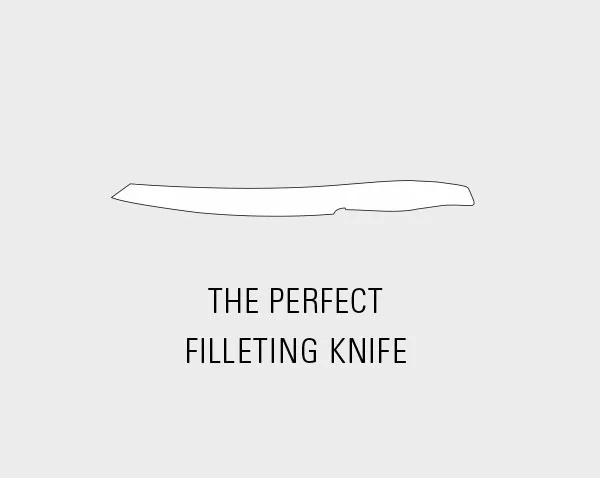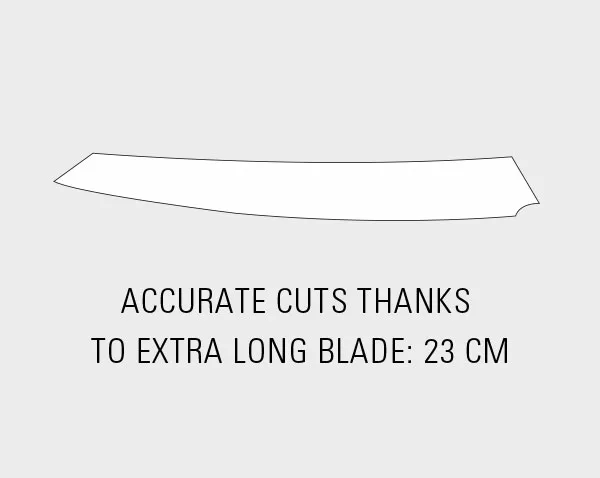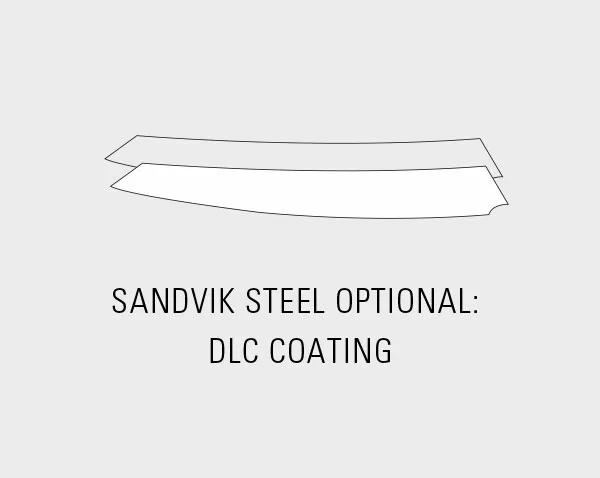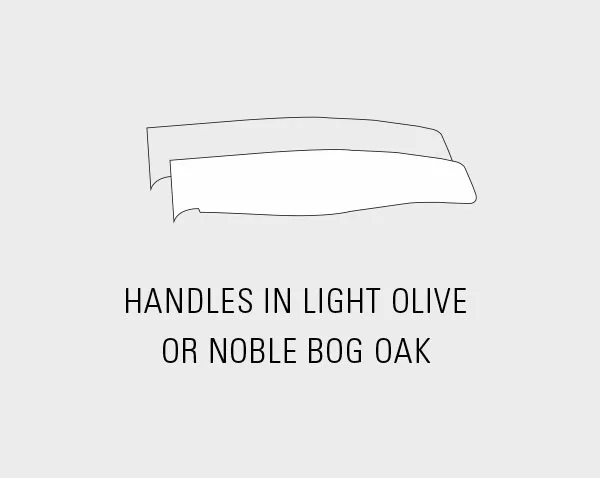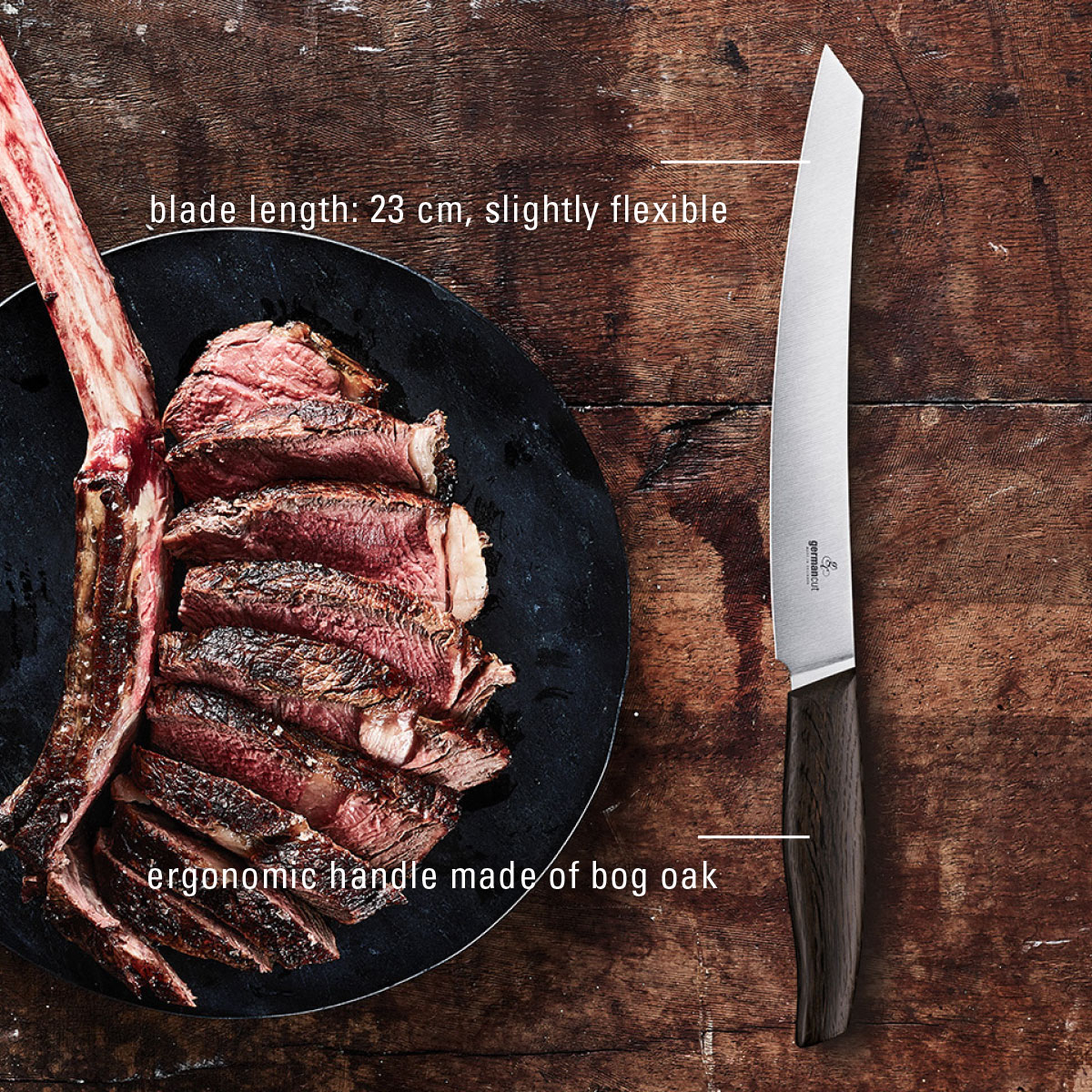 CHEFSLOVER – THE SLICER
As a slicer, the CHEFSLOVER is designed by us so that the characteristic kitchen knife is particularly well suited for paring and filleting – it is the perfect filleting knife.
With its slightly flexible blade and special length, our slicer glides perfectly through any food and allows you to work precisely and make accurate cuts. Such a first-class kitchen knife and professional filleting knife simply belongs in every kitchen.
Our CHEFSLOVER filleting knife is first-class German workmanship. All our Germancut kitchen knives are excellent manufacturing artistry – Made in Germany, specifically in Solingen, the City of Blades. The blade of the CHEFSLOVER is made of high-performance, fine Sandvik steel, which gives the slicer a hardness of 59 Rockwell.
DIAMOND-LIKE CARBON COATING
The CHEFSLOVER is available in two variants: an uncoated variant and a variant of the filleting knife with a high-quality diamond-like carbon coating.
This wafer-thin carbon layer optimizes the properties of the blade, allowing for high strain. The special DLC coating also ensures enhanced resistance to acids and alkalis, extreme temperatures and temperature fluctuations and results in high scratch resistance and low coefficients of friction for our slicer.

The DLC technology is a finish that gives the blade an unmistakable black color.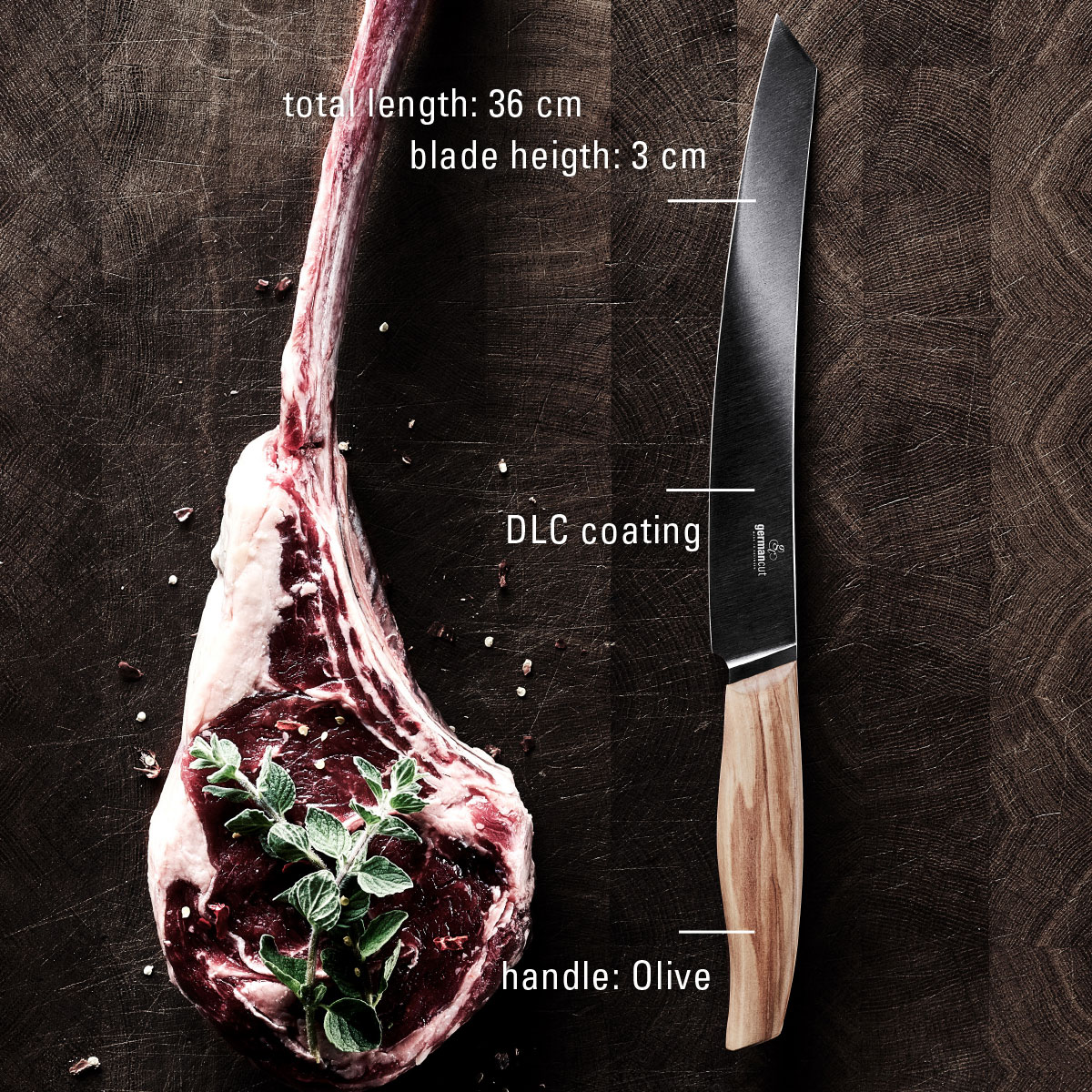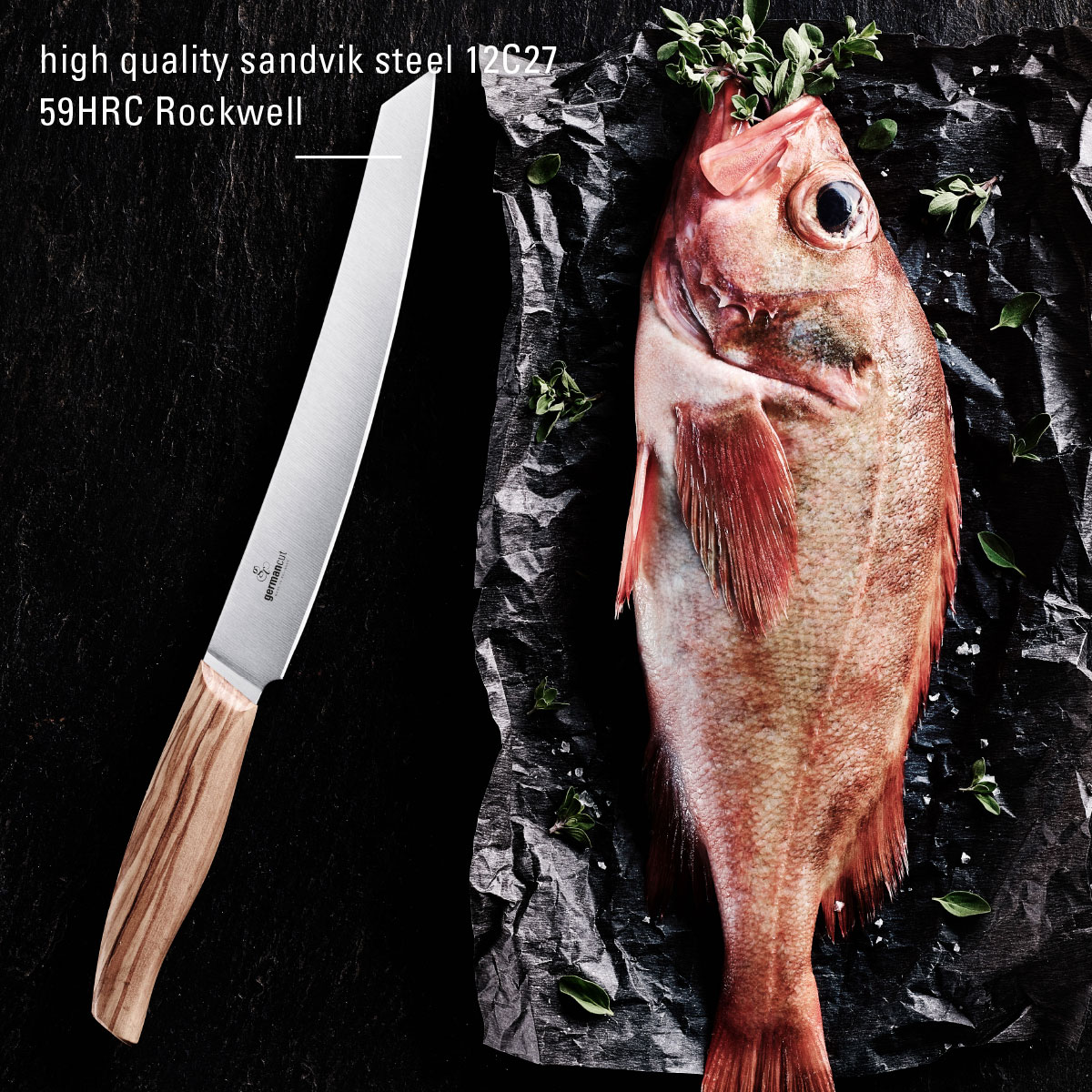 HANDLE AND ERGONOMICS – PERFECT HANDLING OF OUR FILLETING KNIVES
The handle of our high-quality slicer also contributes to the unique look of the CHEFSLOVER. Elegant dark bog oak (brownish to black) or expressively light olive give the kitchen knife a high-end, perfectly stylish look.
Since we only use natural wood at Germancut, every handle and every knife is a unique piece – the wood we use for our bog oak has "matured" over thousands of years lying in bogs; the olive wood comes from wild grown trees and convinces with its expressive grain.
Of course, we know that aesthetics are not everything. That's why the handles of all our kitchen knives are ergonomically shaped, and this is exactly what makes working with our CHEFSLOVER slicer so pleasant, because the filleting knife handle is enormously comfortable in the hand.
THE MUST-HAVE
Our CHEFSLOVER – the must-have for ambitious cooks. Also for you?
As a slicer, it is designed by us to be particularly suitable for paring and filleting meat or fish, poultry or roasts – the perfect filleting knife.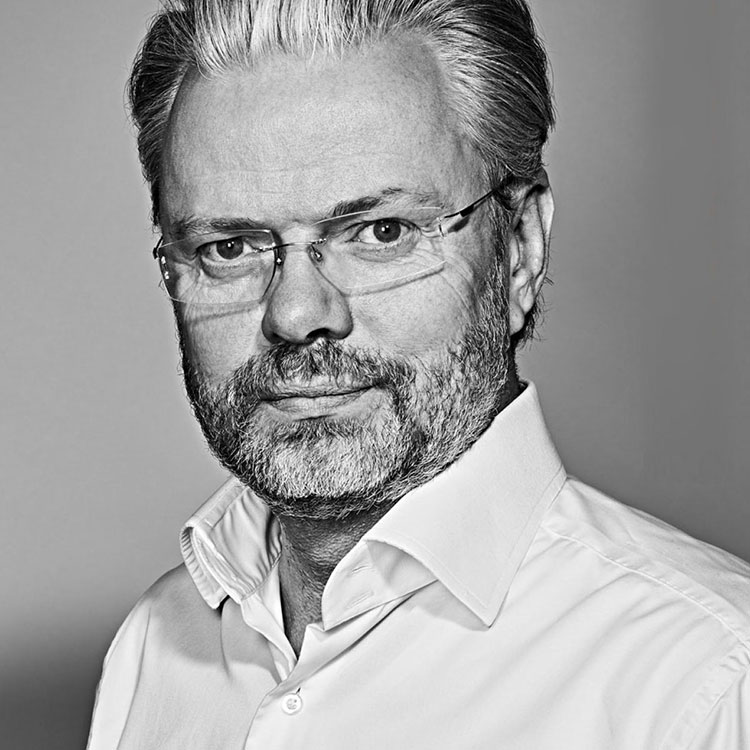 About Germancut:
What drives us
"At a time when the price is often the most important purchase criterion and many Asian products are flooding the market, we want to return to the strengths of the term "Made in Germany."
Traditional production methods for cutlery and chef's knives from Solingen with innovative, modern and yet timeless design – that's what I founded the Germancut brand for. My experience from more than 16 years of successfully co-designing and developing excellent knife products and knife brands are the basis that helps me achieve just that. I would be delighted if I could convince you, too, of true value workmanship – Made in Solingen."
Yours, Alexander Tonn
Owner of Germancut
CONTACT
Recommended by professionals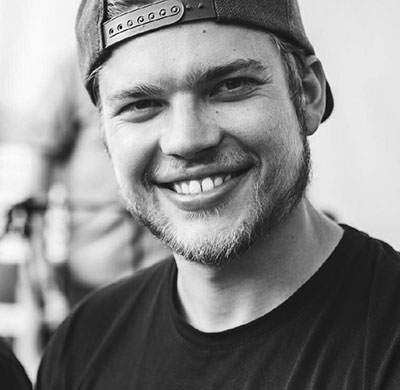 DerGrilltyp (The grill guy) – Yannik Vinke
"For a nice steak, I also like to unpack the precise Chefslover. With the long blade, the steak almost cuts itself."

Yannik Vinke aka "DerGrilltyp," mixes up the BBQ scene on TikTok and Instagram – and inspires over 250,000 followers with creative recipes.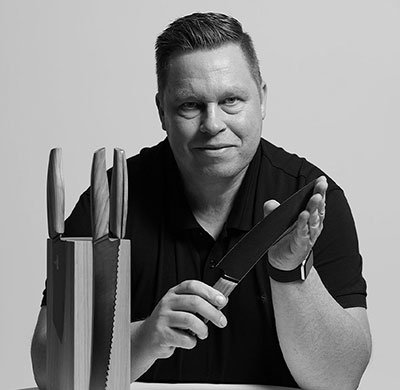 BigBBQ – Oliver Gawryluk
"Great design and sharpness – simply a dream of a knife, also considering the best possible edge retention, ergonomics, as well as a balanced price-performance ratio."

Oliver Gawryluk aka "BigBBQ," is a "cult" blogger with over 300,000 barbecue fans on Instagram – and an absolute passion for the best products.