FAVORITES –
forged Solingen tradition
Chef's knife, bread knife, santoku & paring knife – this high-quality set
is a real all-rounder and an absolute must-have for every kitchen.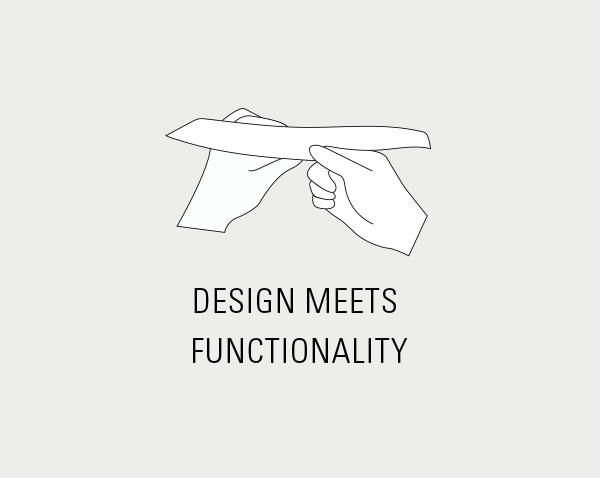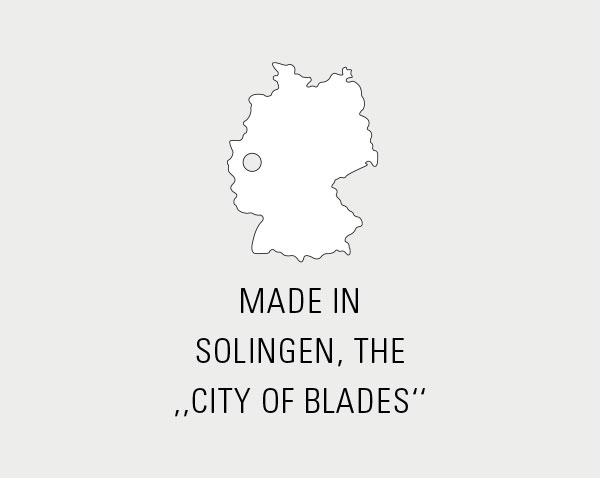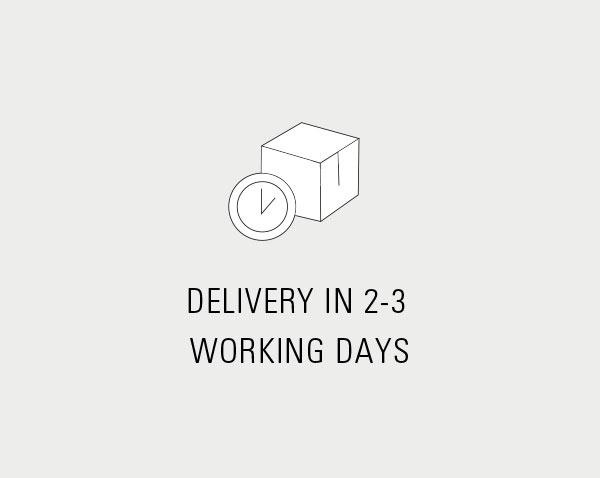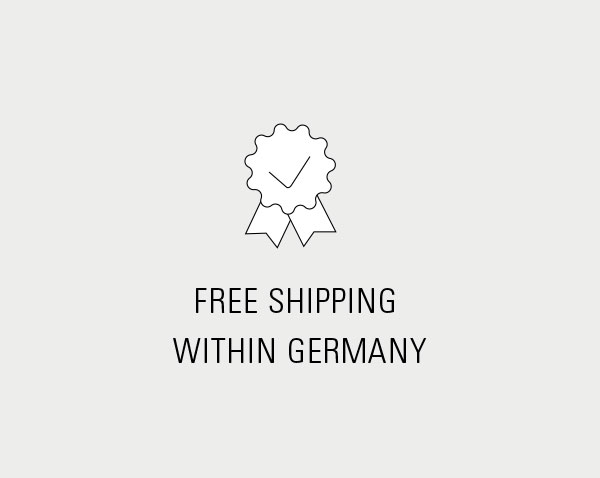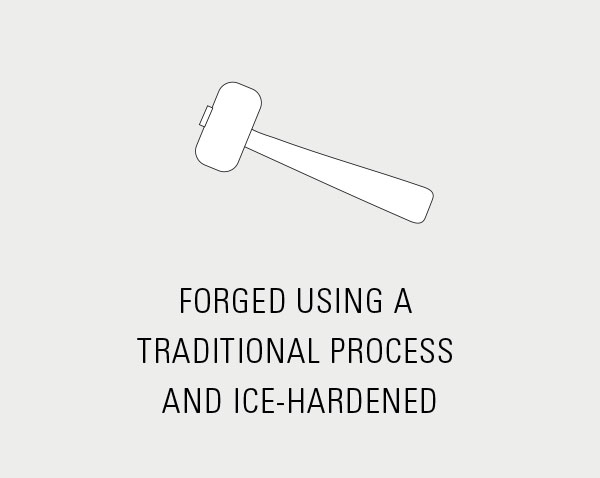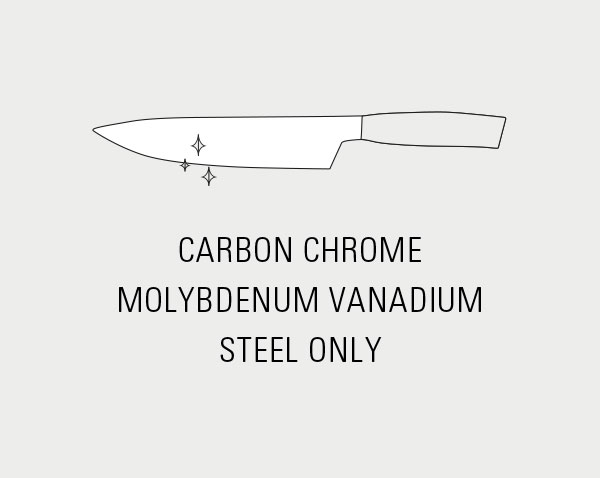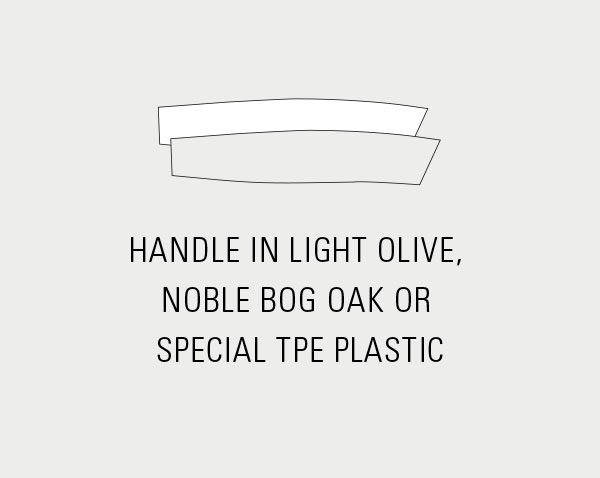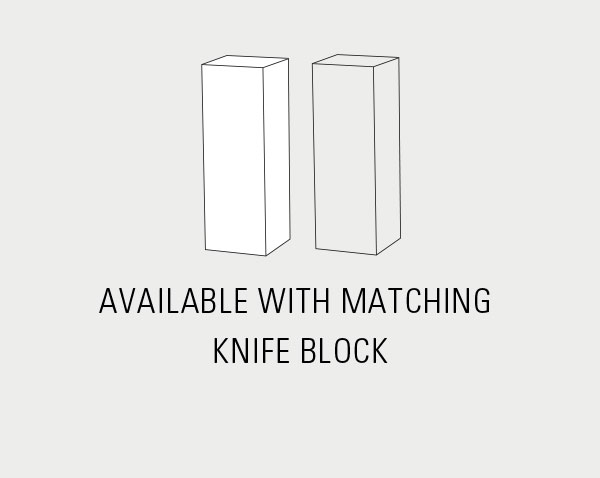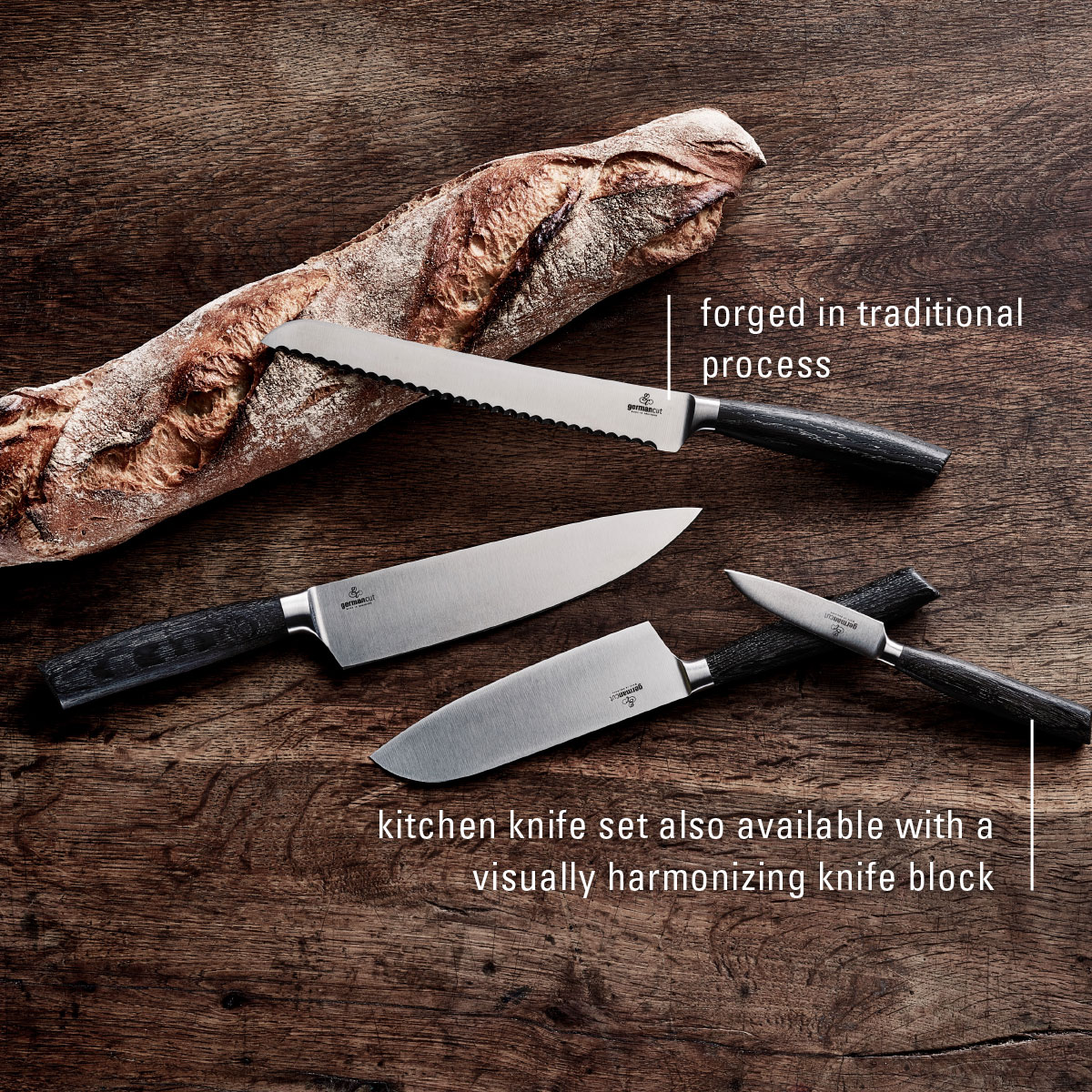 FAVORITES –
THE KNIFE SET
The FAVORITES knife set consists of a selection of excellent knives – included in the set: a classic chef's knife, a Japanese santoku, a small and versatile vegetable knife and a characteristic bread knife.
Using various and elaborate procedures, Germancut determined the ideal blade shape for superior cutting results, because working with our FAVORITES set and all our knives should be a pleasure and as professional and enjoyable as the food prepared with the set.
That is why our knives and knife sets are made with a lot of know-how, meticulousness and attention to detail. The knives from our set are real workmanship – Made in Germany.
HANDLES, ERGONOMICS
AND HANDLING
The blade and the handle of our knives are in perfect balance; combined with the excellent ergonomics of our knives, this ensures comfortable handling.
Our FAVORITES set is available with a choice of handles from noble brown to black bog oak, which has "matured" over thousands of years in the bogs, distinctive, light-colored olive wood from wild olive trees in the Mediterranean region and a specially developed for us TPE Synthetic material in different colors to choose from.
The matching oak knife blocks are available in dark for the knives with bog oak handle and light for the knives with olive wood handle.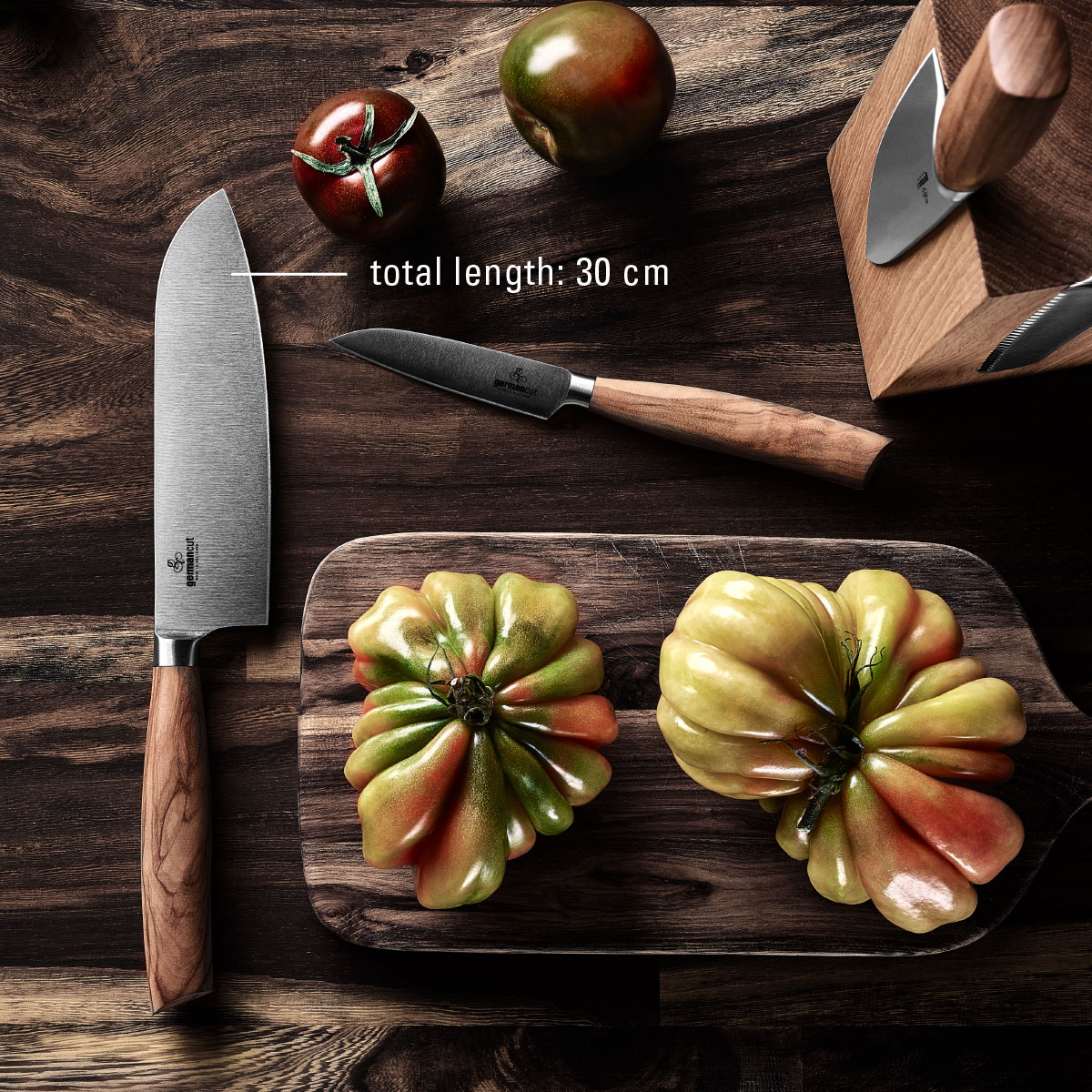 ICE-HARDENED KNIVES IN SET
The set and all knives in the FAVORITES series are forged in a traditional process which causes the steel to be compressed and gain enormous strength.
Additional forming produces a very fine microstructure, which has a positive effect on the edge retention. To make the blades of the FAVORITES knives both flexible and extremely durable at the same time, the knife blanks are quenched in oil and "ice-hardened" after being forged. The right hardness and the fine grain allow the knives in this set a high degree of sharpness.
The steel used for our knives is exclusively carbon chromium-molybdenum-vanadium steel (X 50 CrMoV 15), which offers an optimal balance of rust resistance and edge retention.
The Favorites set
Instead of creating a mish-mash of completely different knives in your kitchen, why not equip it perfectly right away with our FAVORITES sets and the matching knife block made of high-quality oak wood.
Classic chef's knife meets Japanese santoku, meets vegetable and bread knife. All forged in the old Solingen tradition and "ice-hardened".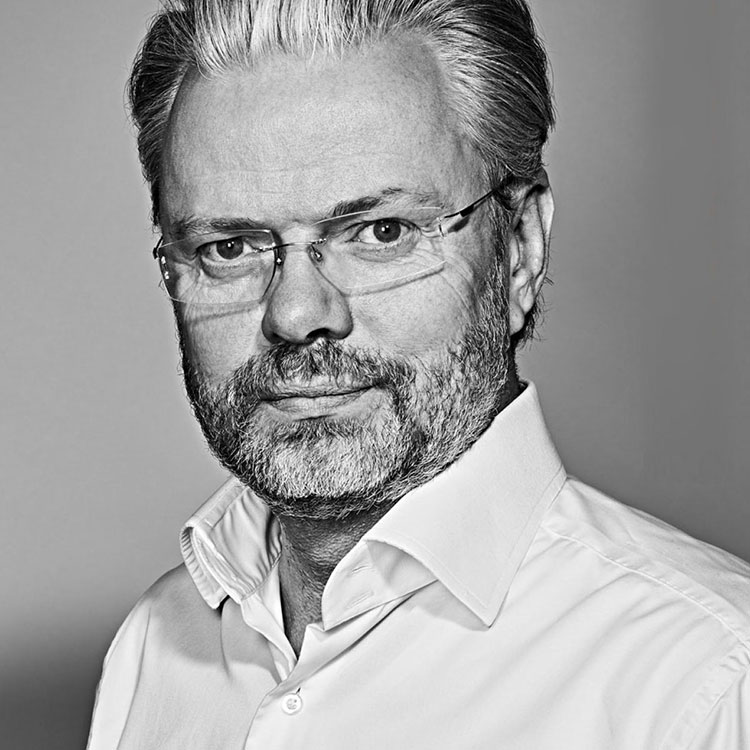 About Germancut:
What drives us
"At a time when the price is often the most important purchase criterion and many Asian products are flooding the market, we want to return to the strengths of the term "Made in Germany."
Traditional production methods for cutlery and chef's knives from Solingen with innovative, modern and yet timeless design – that's what I founded the Germancut brand for. My experience from more than 16 years of successfully co-designing and developing excellent knife products and knife brands are the basis that helps me achieve just that. I would be delighted if I could convince you, too, of true value workmanship – Made in Solingen."
Yours, Alexander Tonn
Owner of Germancut
CONTACT
Recommended by Professionals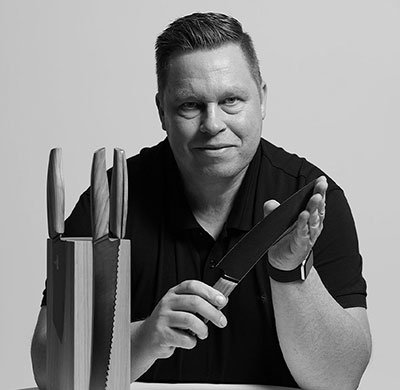 BigBBQ – Oliver Gawryluk
"If you're looking for a knife set that has everything and can do everything – and at a fair price–, you should definitely take a look at the FAVORITES. Thumbs up!"

Oliver Gawryluk, aka "BigBBQ," is a "cult" blogger with over 300,000 barbecue fans on Instagram – and an absolute passion for the best products.
The matching knife block
This set is an asset to any kitchen. On request, the kitchen knife set is also available with a beautiful knife block to bring it all into perfect visual harmony – in olive wood, bog oak- white or gray look. Inside the block of oak is a practical magnetic holder, which guarantees the knife set a firm fit and stylishly presents the perfectly shaped knives.