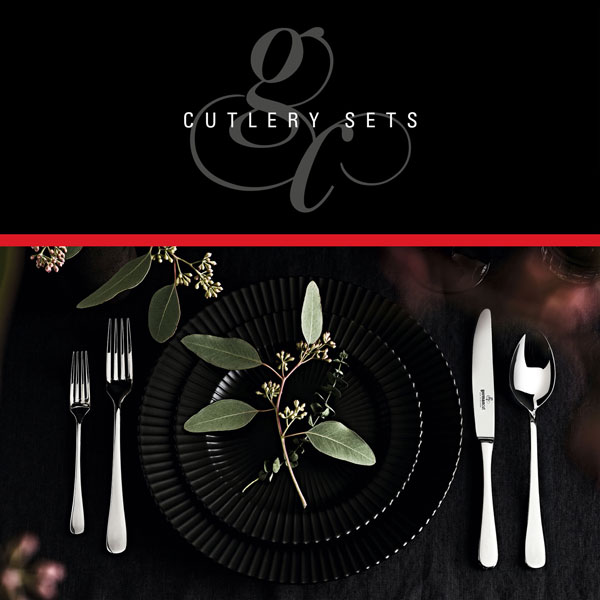 OUR CUTLERY SETS –
HIGH-QUALITY AND REFINED CUTLERY
Our cutlery delights – the elaborately worked hollow-handled and steel-handled knives

guarantee long-lasting cutting performance.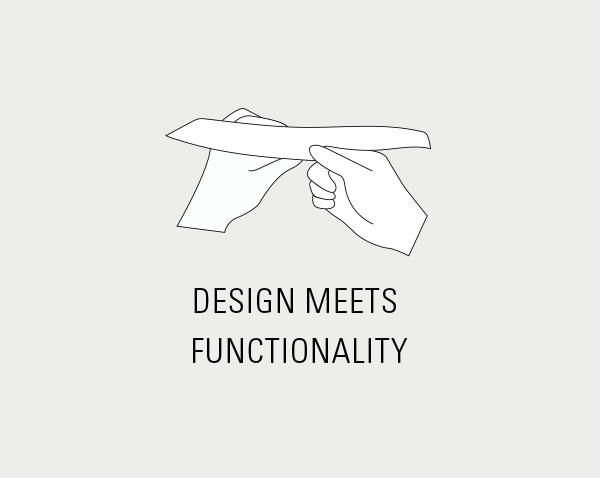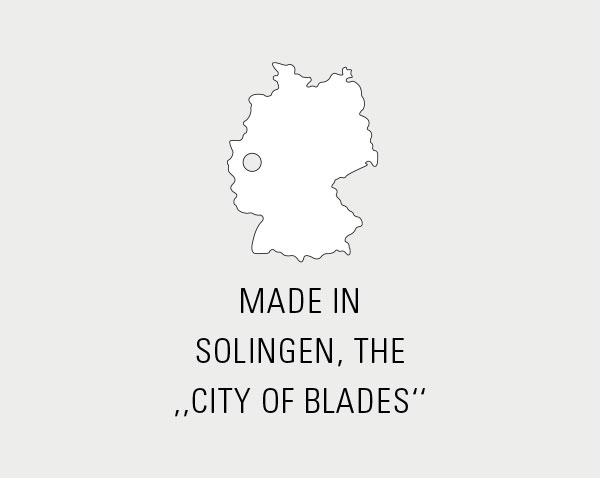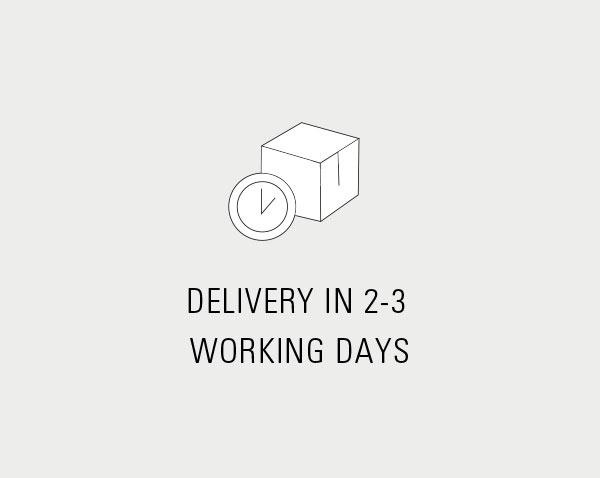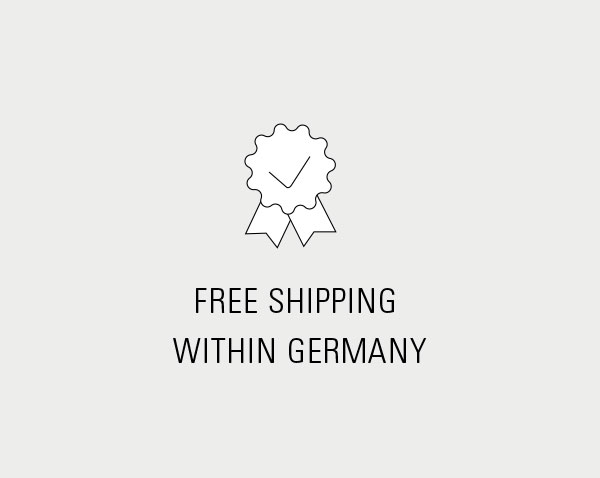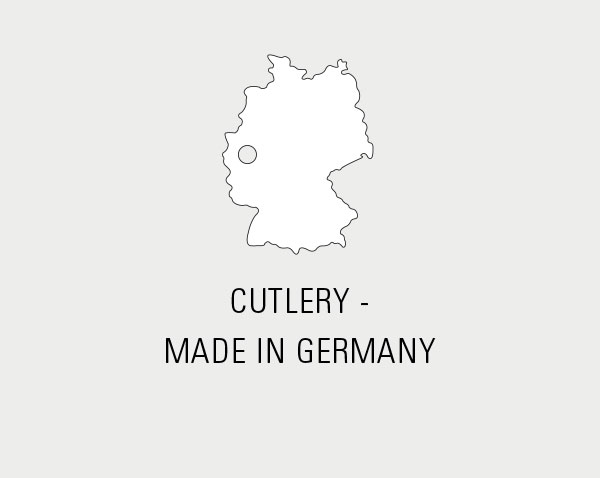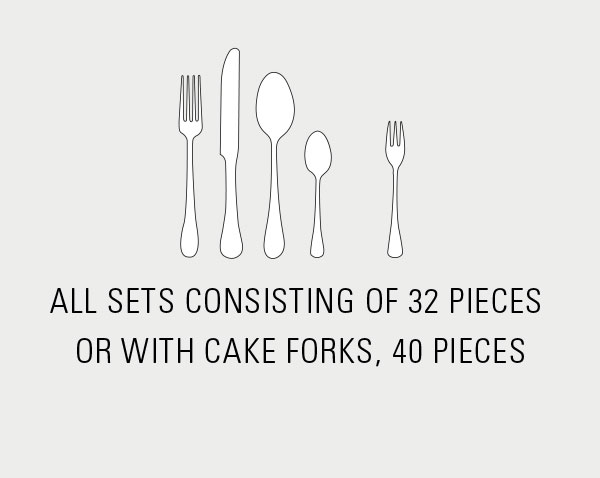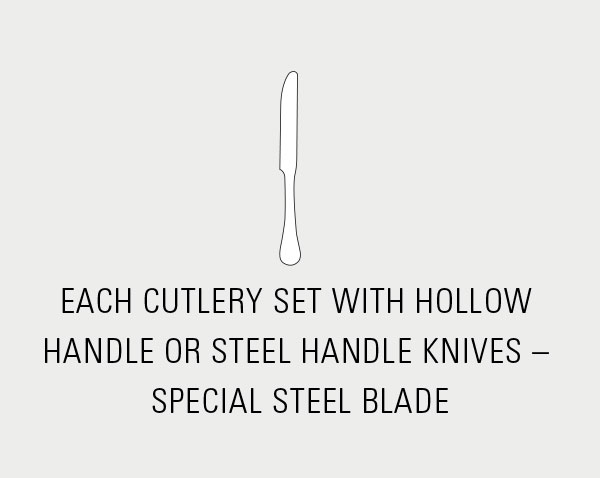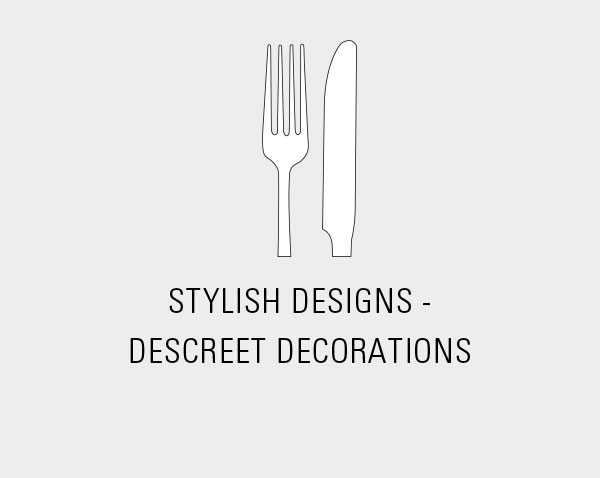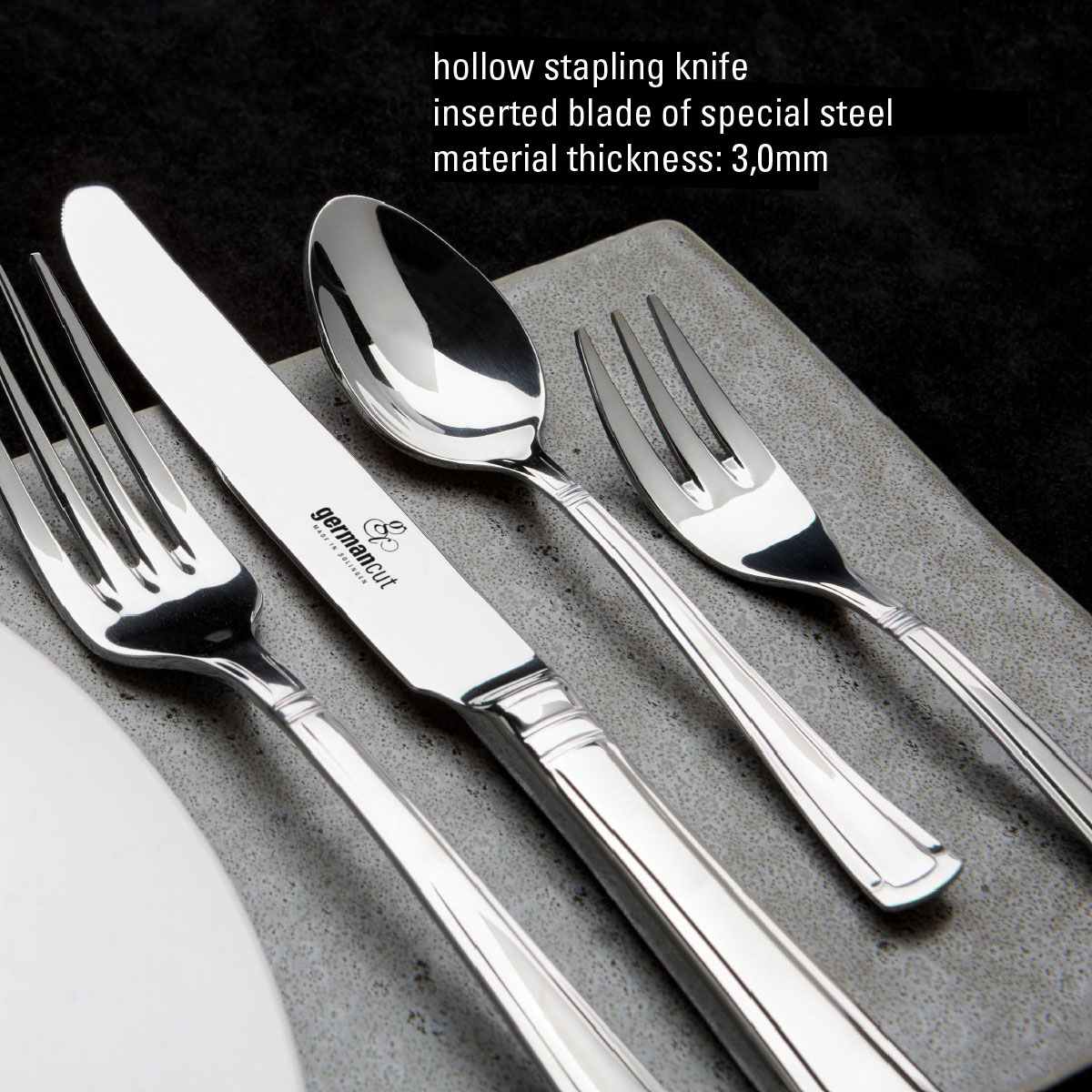 GERMANCUT 100 % MADE IN GERMANY
To us, a feeling of home means: good food, a fine wine, stories we share and happy moments we remember for a long time to come.
Our exclusive cutlery sets are inspired by these moments and created for these moments. Every single cutlery set is made using the finest materials. Sophisticated production processes guarantee the outstanding quality of our cutlery and the different designs superbly accentuate personal style at the dinner table.
All of our cutlery is Made in Germany and has an individual, refined and stylish design which meets all requirements from classic to modern. Our sets are available as 32-piece sets or 40-piece sets with dessert fork.
HOLLOW HANDLED OR STEEL-HANDLED KNIVES
The special thing about our cutlery sets is that every cutlery set comes with hollow-handled or steel-handled knives. Hollow-handled or steel-handled knives are higher quality than conventional monobloc knives because they are made from two different metals.
The handle on our knives is made from the same steel as the forks and the spoons in our cutlery sets, while the blade is made from special blade steel.
The benefit of blade steel is that the blades are tremendously sharp as a result, and at the same time are extremely durable. The seams where the knives are joined together are almost invisible in our sets thanks to the high-quality workmanship.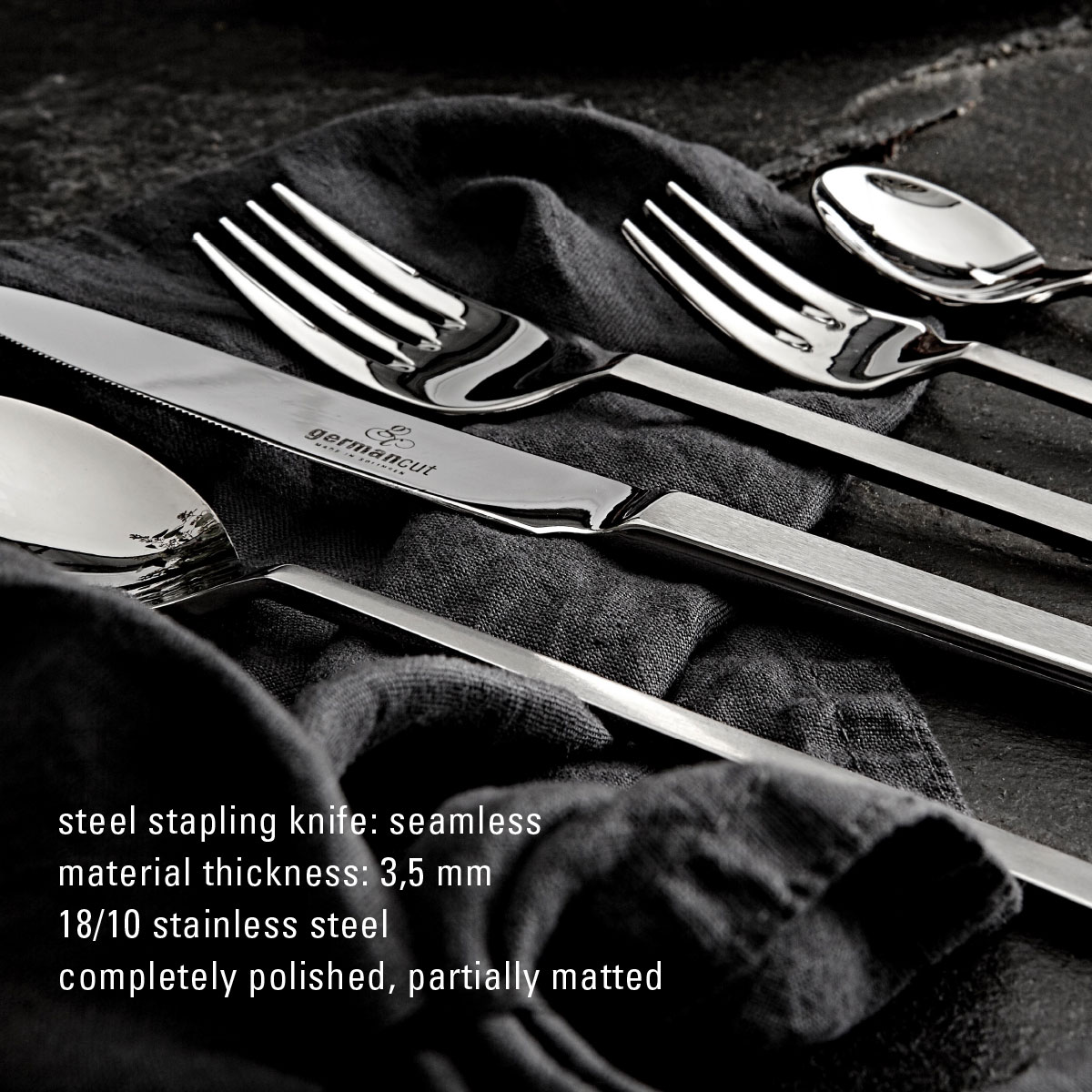 Beauty and quality
Beauty and quality – that's what our fine cutlery stands for.
They are inspired by the thought: You eat with your eyes. They owe their outstanding quality to the sophisticated manufacturing processes – "Made in Germany".
The T. FONTANE set
The T. Fontane set will impress you with its unique aesthetics. The slightly curved shape, where the cutlery pieces get narrower towards the center at the top, ensures balanced and comfortable handling. This cutlery has a classic, unassuming and timelessly modern design.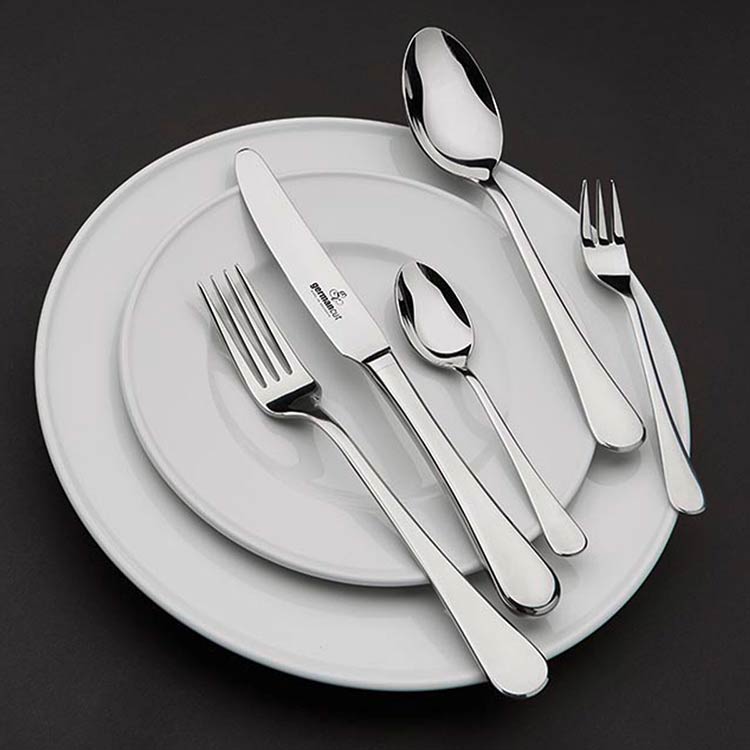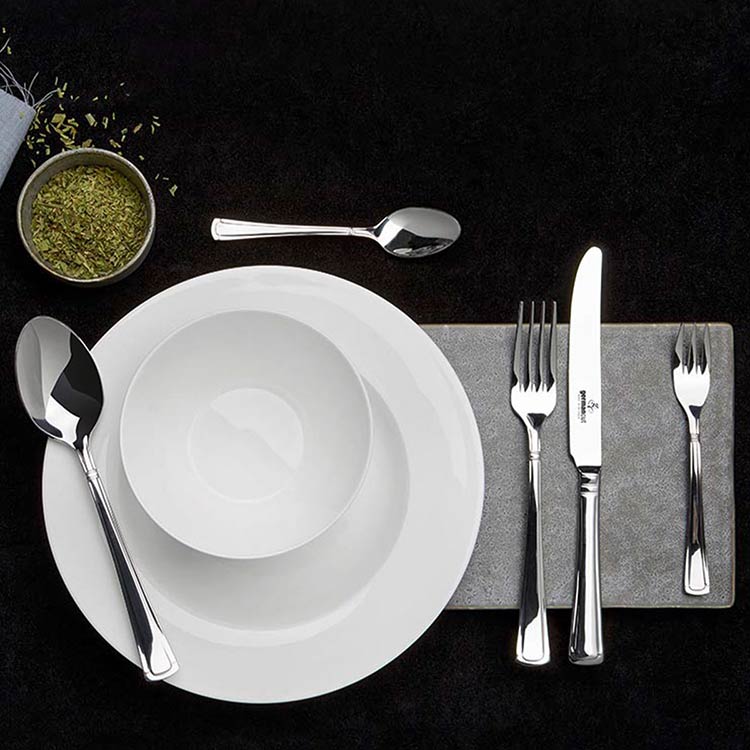 The J. S. BACH set
With its subtle decoration, our J. S. BACH cutlery set is part of fine dining both in everyday life and on festive occasions. The knife blades are sharpened perfectly and cut even tough and stringy food cleanly and effortlessly.
The T. STORM set
The subtle, rounded tear shape of the T. STORM cutlery set makes a particularly elegant impression and also helps ensure extremely conformable handling. Whether classically combined with elegant crystal glasses and white china or with tasteful tableware in muted natural shades: the T. STORM cutlery set blends harmoniously into any table decoration.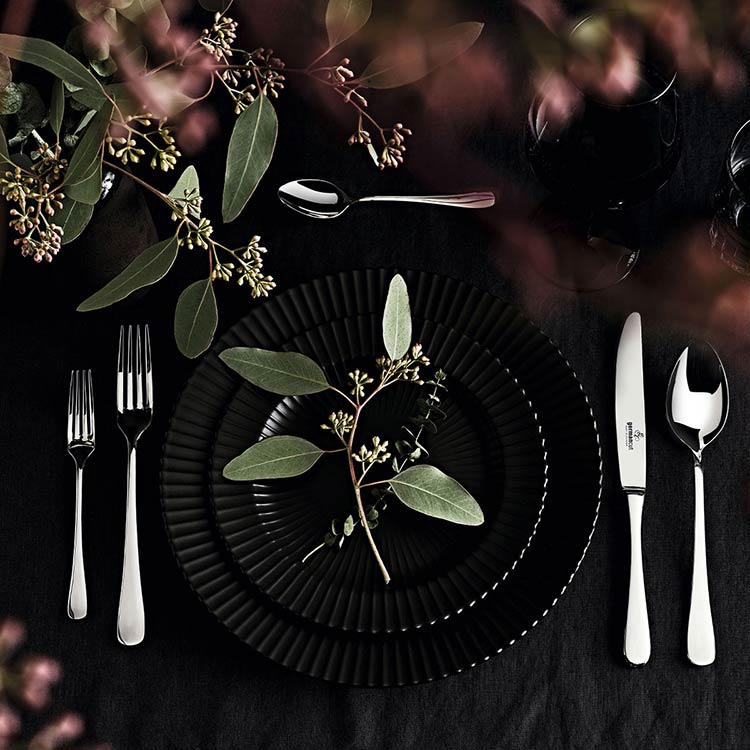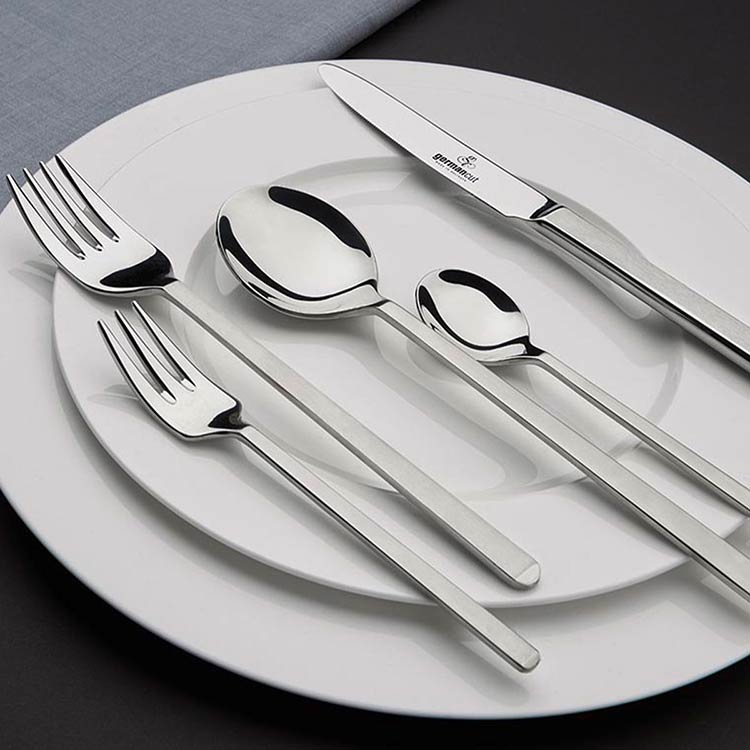 The H. HEINE set
The meal forks, knives and spoons as well as the coffee spoons and cake forks of the H. HEINE cutlery set stand out thanks to their exceptional shape. The matt decoration on the cutlery handles in this set gives this cutlery an inimitable grip, and the steel-handled knife is robust and offers long-lasting sharpness.
The F. V. Schiller set
Our F. V. Schiller cutlery set combines traditional design and modern proportions in one cutlery set. The classic reed and ribbon pattern combined with the cutlery set's slimline silhouette brings a touch of glamour and class to every table.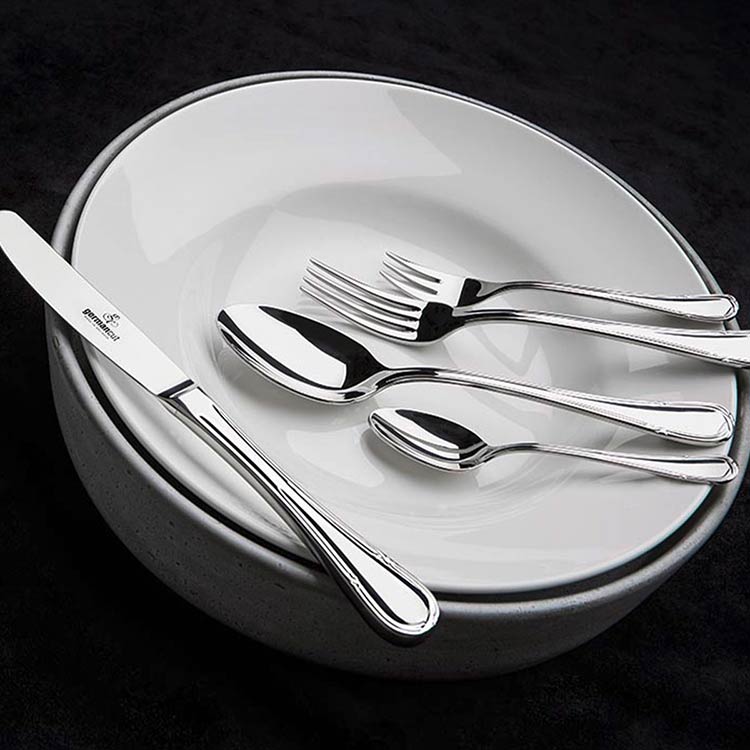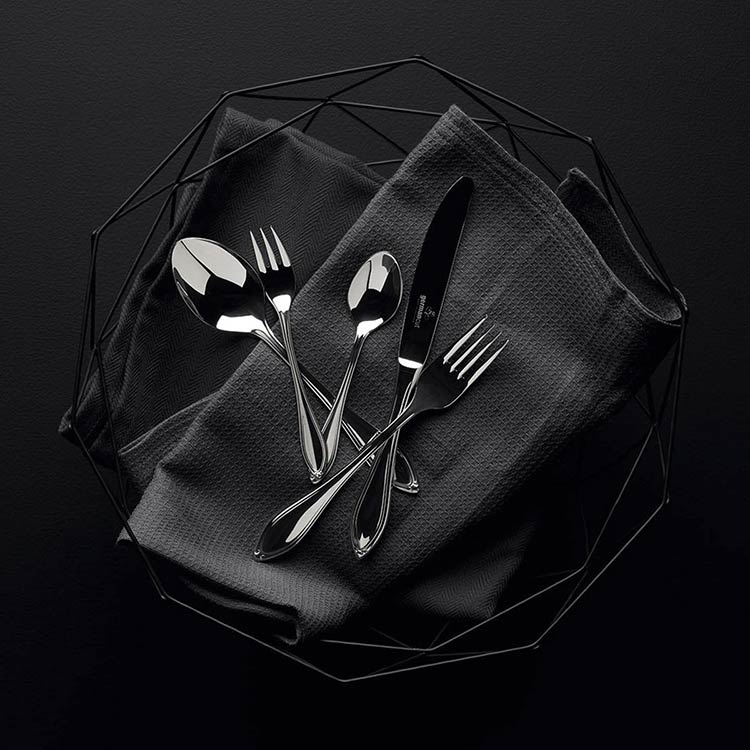 The W. BUSCH set
Our W. Busch cutlery set is distinguished by its extremely beautifully curved silhouette and understated, elegant decoration. Tasteful design and functionality that meets the highest standards combined in one cutlery set.
About Germancut:
What drives us
"At a time when the price is often the most important purchase criterion and many Asian products are flooding the market, we want to return to the strengths of the term "Made in Germany."
Traditional production methods for cutlery and chef's knives from Solingen with innovative, modern and yet timeless design – that's what I founded the Germancut brand for. My experience from more than 16 years of successfully co-designing and developing excellent knife products and knife brands are the basis that helps me achieve just that. I would be delighted if I could convince you, too, of true value workmanship – Made in Solingen."
Yours, Alexander Tonn
Owner of Germancut
CONTACT